Select a Sub Category within Bakery
BC2
Quantity
DOUBLE DECK OVEN 3 TRAY - ELECTRIC
• 40 Loaves per bake
• Takes 8 x BO5 bread pans
• Includes accessories:
6 x trays 600 x 400mm
• Stainless steel front face, while
the top, sides & back are all
painted mild steel
• Temperature range 0 - 300°C
• Interior viewing light
• Top & bottom elements are individually controlled
• Glass viewing window
| | |
| --- | --- |
| SPECIFICATIONS | |
| Dimensions | 1710 x 820 x 1120mm |
| Voltage | 380V |
| Power | 116kW/42amps |
TB-TCRM
Quantity
ITALIAN ROLL MOULDER FR500
The TCRM-4 model of the sheeter moulder can mould multiple types of rolls in
various sizes (from 15g to 2.5 Kg), & can be used to cylinder the dough.
The machines are supplied with a chute which
returns the pieces to the operator or delivers
them to the tray at the rear. The cylinder of this
model is straightened and chrome plated
and has a usable width of 600mm.
The machine is made of very strong steel sheet, &
all the moving parts are mounted on waterproof
bearings. The cylinder protection is made of stainless steel and
when it is lifted a device cuts in and stops the machine.
The electric commands, just like the safety devices, are 24 Volt.
The machine is also fitted with a device that can be quickly adjusted to roll the dough softly.

| | |
| --- | --- |
| SPECIFICATIONS | |
| Dimensions | 1040 x 670 x 1500mm |
| Voltage | 220/415V |
| Power | 0.75kW |
VENSSU/S1650
Quantity
1650MM STAINLESS STEEL TABLE UNDERSHELF
• 1.2mm 430 Grade stainless steel
GB02
Quantity
SINGLE DECK OVEN 2 TRAY - GAS
• 15 Loaves per bake
• Takes 3 x BO5 bread pans
• Includes accessories:
2 x trays 600 x 400mm
• Stainless steel front face, while
the top, sides & back are all
painted mild steel
• Temperature range 0 - 300°C
• Interior viewing light
• Top & bottom elements are individually controlled
• Glass viewing window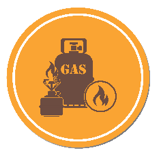 | | |
| --- | --- |
| SPECIFICATIONS | |
| Dimensions | 1310 x 880 x 640mm |
| Power | 220V |
VENSSU/S1840
Quantity
1840MM STAINLESS STEEL TABLE UNDERSHELF
• 1.2mm 430 Grade stainless steel